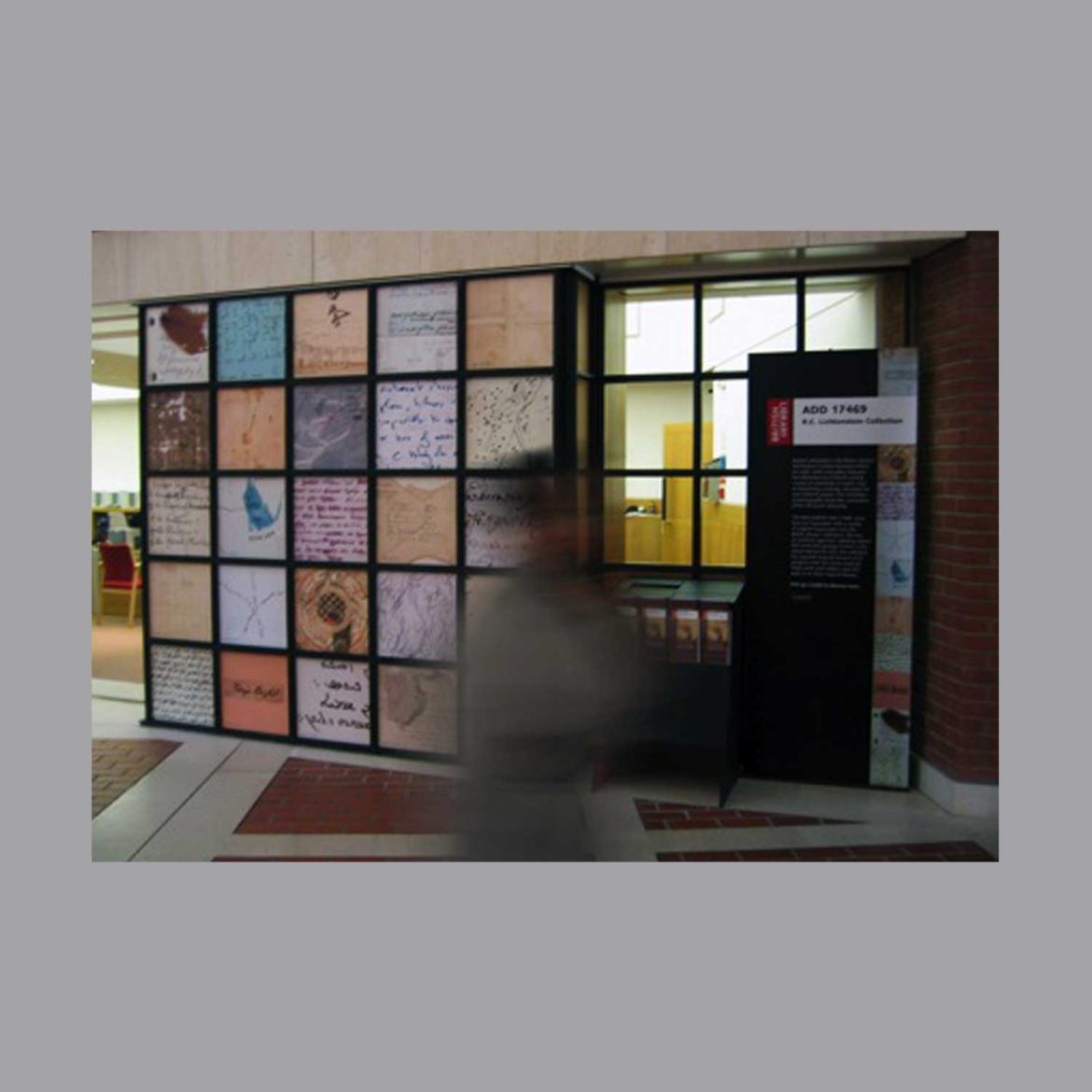 Creative Research Fellow British Library
Rachel Lichtenstein was the British Library's first Pearson Creative Research Fellow. Over a period of 18 months she ran public workshops on creative research practises alongside working on her own investigative arts project, based on a selection of original handwritten manuscripts from the library's collection. Her work culminated in a photographic installation and a publication entitled Add.17469: A Little Dust Whispered.
This project grew out of Rachel's own fascination with a variety of texts, ranging from 15th century astrological charts to 19th century shopping lists. She became attracted to the marks made by fingerprints and other details that revealed the passing of time.
Her installation displayed in the library's entrance hall pieced together twenty-five photographed fragments from these manuscripts, she then invited staff members, readers and visitors to submit written responses to the images. A number of these responses were published in the accompanying publication.