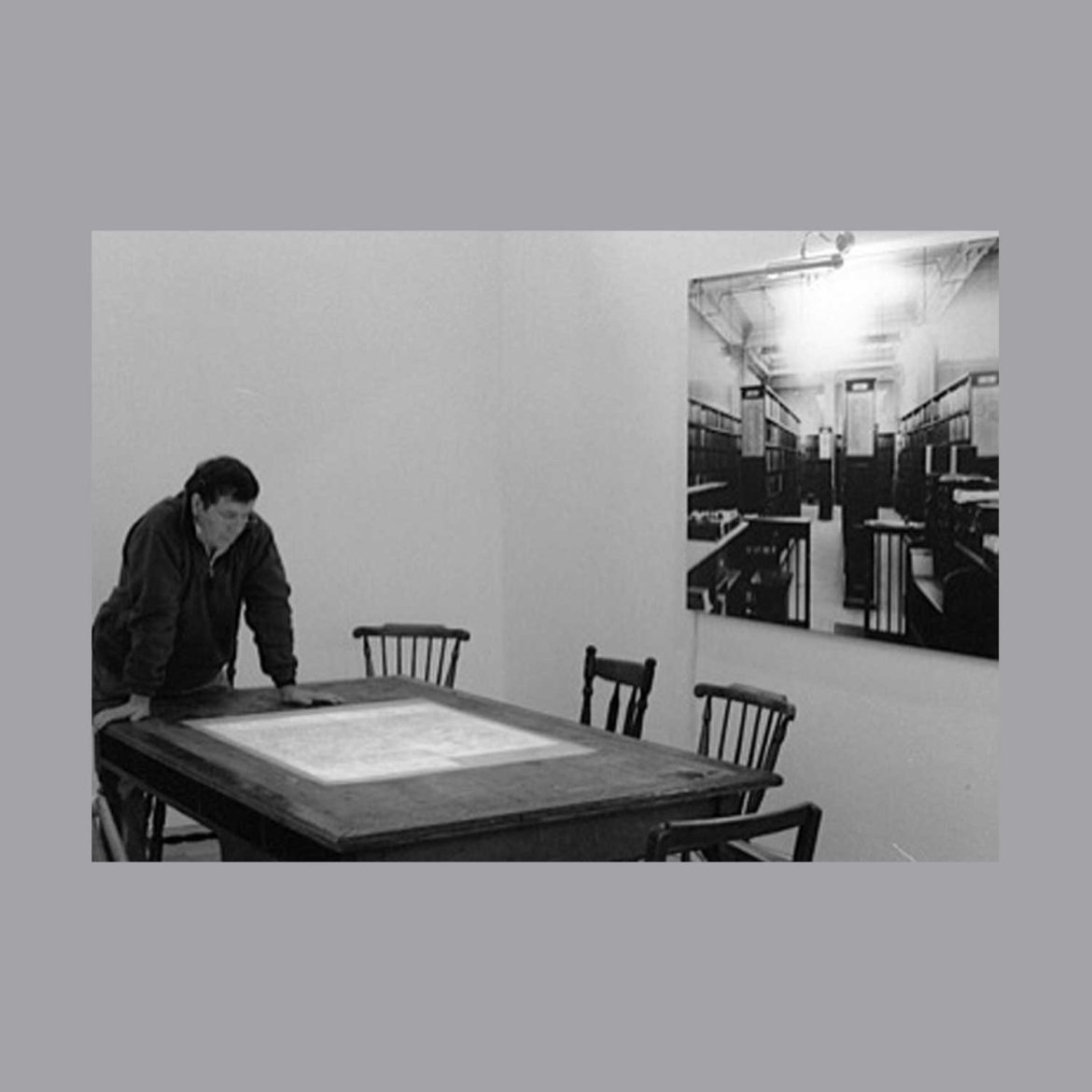 University of the Ghetto
In 2001 the Whitechapel Gallery celebrated its centenary with an exhibition and accompanying centennial catalogue. Artists showing in the exhibition included: Alfredo Jaar, Ian Breakwell, Susana Solano, Cathy de Monchaux, Boyd Webb, Rachel Lichtenstein and Alan Dein, Zarina Bhimji, Hamish Fulton and John Murphy.
Rachel Lichtenstein and Alan Dein's collaborative mixed media site-specific installation in this exhibition University of the Ghetto, developed out of a commission from the Whitechapel Gallery to create an extensive oral history archive of memories of the Whitechapel Library (1892 – 2005) before the library closed, the building has since been amalgamated into the Whitechapel Gallery.
University of the Ghetto enabled visitors to the exhibition to hear some of these recordings. Other elements of the installation included projected images from the library's collections, photographs from the reading rooms and original C19th tables and chairs from the library.