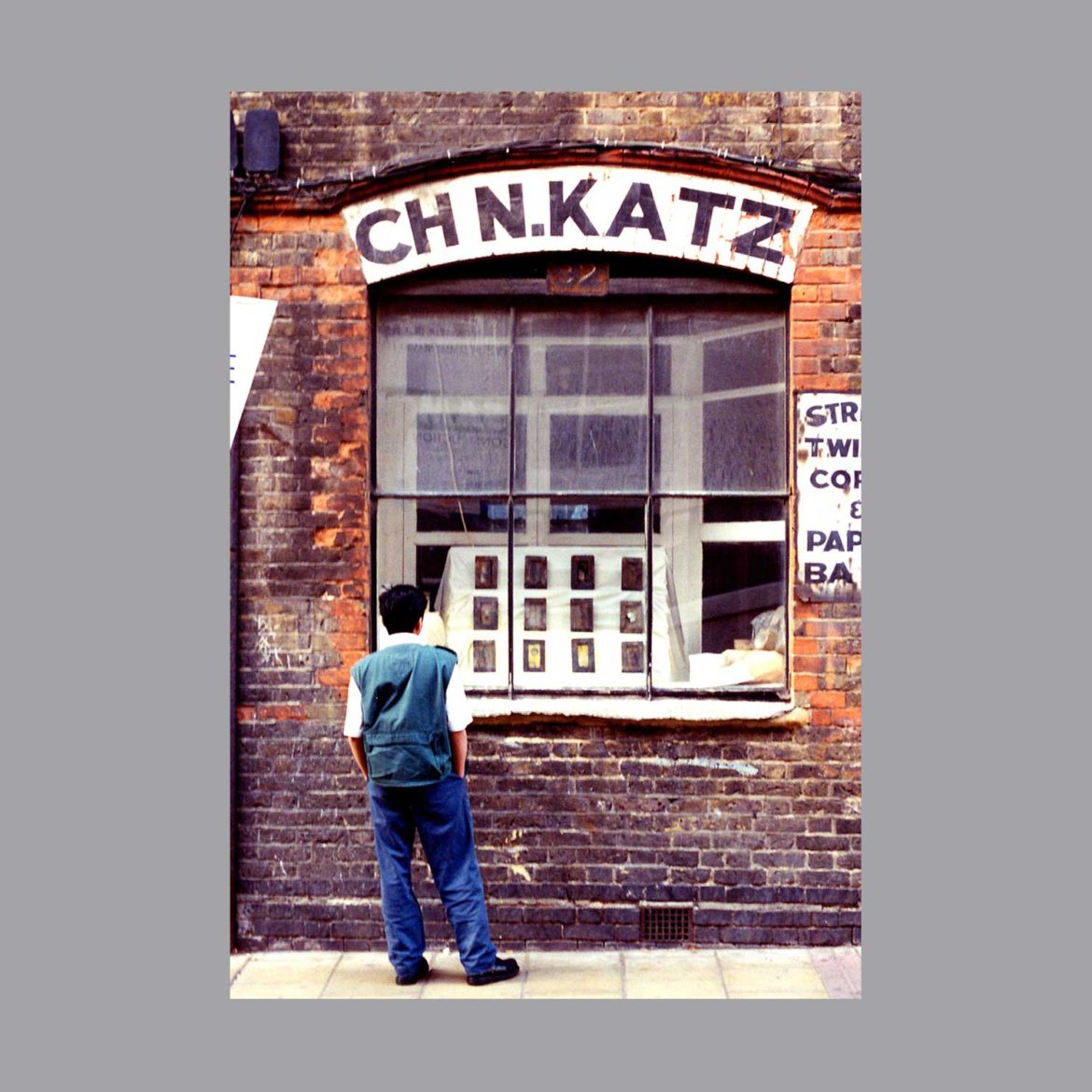 The Whitechapel Open
In 1994 The Whitechapel Gallery commissioned Rachel Lichtenstein to create a public artwork as part of the Whitechapel Open exhibition. Her sculptural installation Ner Htamid (Eternal Lights) was displayed in the window of C.H.N. Katz, a string and paper bag shop on Brick Lane that had been operating from the same premises opposite the mosque for over fifty years.
Ner Htamid consisted of 12 small sculptures: welded steel frames filled with objects sealed in resin. The artefacts had been recovered from her grandfather's attic after he died; tools from his East London watchmaking and jewellery shop, family photographs and personal possessions.
'Lichtenstein had a direct relationship with the objects she had chosen. They travelled only a short distance, less than half a mile West, from one long-established shop to another....instant antiques: relics created by the act of selection. A small bayonet bulb, a thimble of inherited light. An unredeemed death-ring woven from hair: with its ticket, the number 6. A white eye that is the face of a watch. The portrait of a mother with two infants: unknowns. A decorative fork floating in a cloud of lace...there were many more items in Lichtenstein's back catalogue, her private museum; more than she could show.'

Iain Sinclair,

Lights Out for the Territory (Granta, 1997)