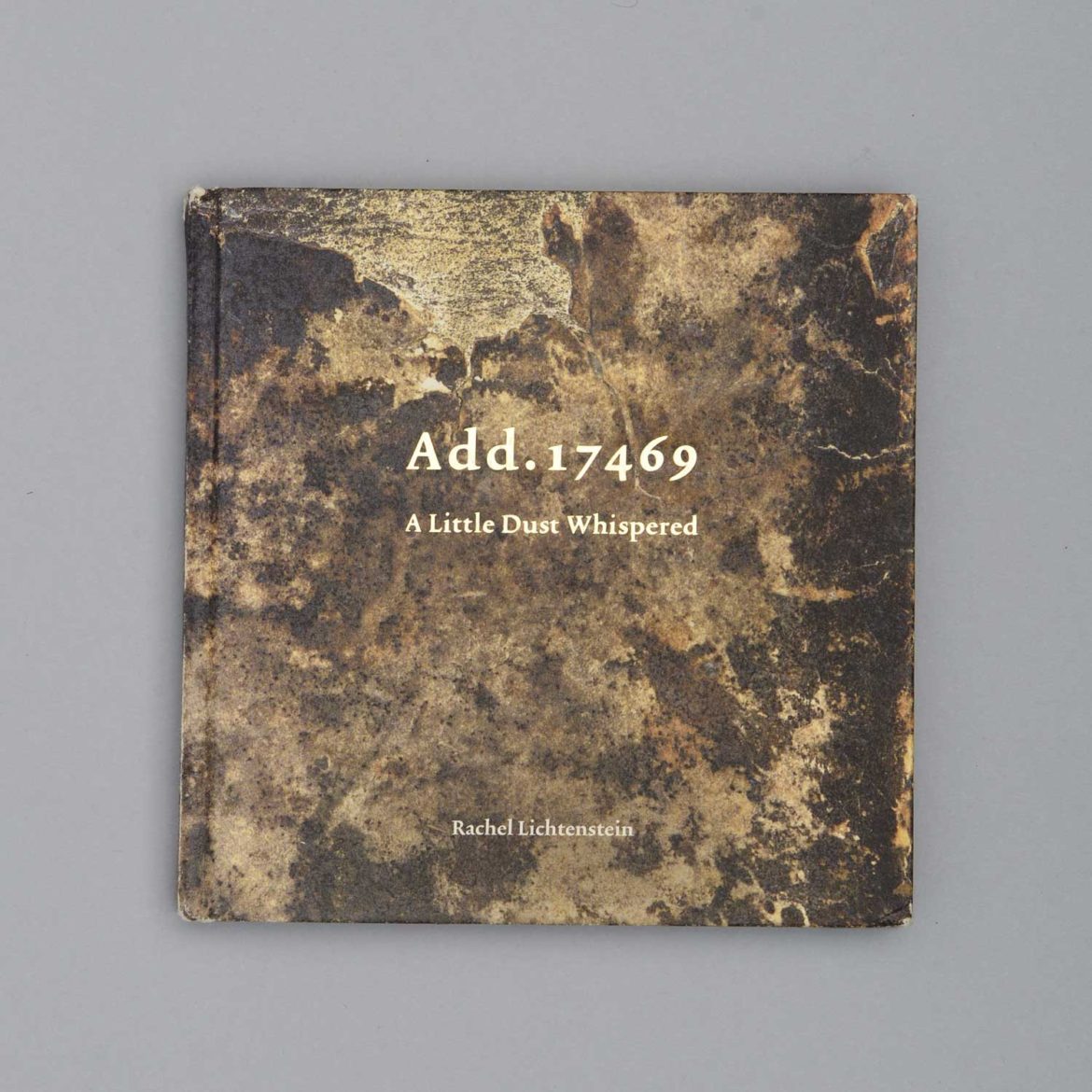 Add. 17469: A Little Dust Whispered
(British Library publication, 2004)
Add. 17469: A Little Dust Whispered documents Lichtenstein's creative interpretation of material in the British Library's manuscripts collection. The publication of this limited edition art book marked the culmination of her residency as the library's first Pearson Creative Research Fellow (2002-4).
During this time Lichtenstein taught creative practise to different learners  alongside working on her own investigative project. She became fascinated by a variety of texts ranging from 15th century astrological charts to 19th century shopping lists. Fragments of these texts were photographed and enlarged then gathered responses to these images were firstly displayed on an accompanying website throughout her residency and later developed into an installation and this printed book. Add. 17469: A Little Dust Whispered was designed by Eggers + Diaper, it won both the Red Dot Design Award and the International Society of Typographic Designers certificate of excellence in 2004.
'By assuming the role of archaeologist, historian and curator, Lichtenstein has made Add. 17469 a poignant study of the many other David Rodinskys lurking as visual ghosts within the British Library collection, and in unearthing this archive within an archive, she has once more made the invisible visible.'

Read more.