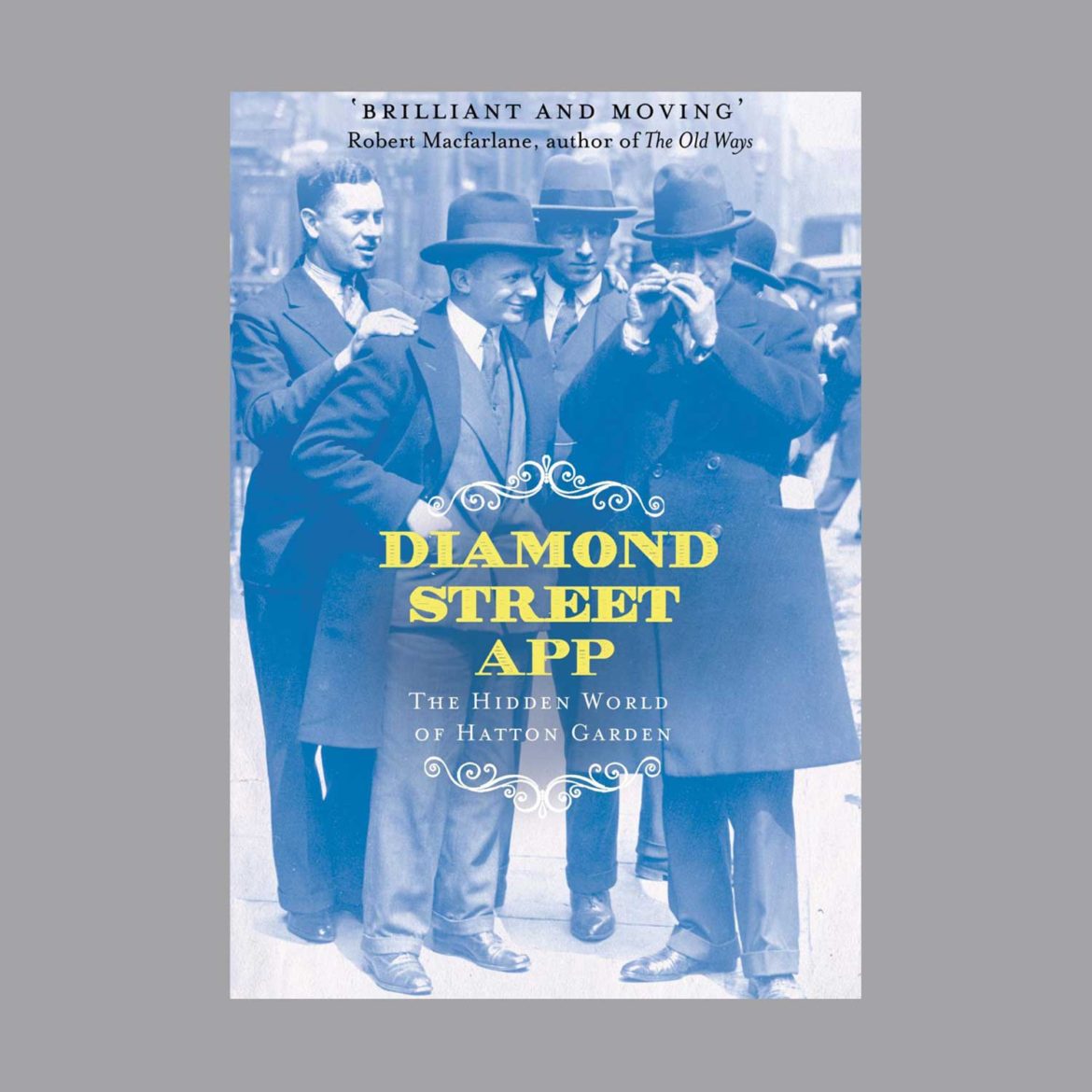 Diamond Street App
The Diamond Street App is a freely downloadable GPS activated rich media digital app for smartphones and tablets, which takes readers on a journey through the historic jewellery quarter of Hatton Garden and the stories in Rachel's Lichtenstein's book Diamond Street: the hidden world of Hatton Garden. Guided by Rachel, along with a host of other characters, the secrets of the streets around the Hatton Garden area will be revealed to users as they wander around the area, listening and exploring.
This first of its kind digital project, uses content from the book Diamond Street along with specially developed rich media, soundscapes and interactive features, enabling readers to go on either a virtual (armchair version) or a real guided tour around the Hatton Garden area. As users walk within the boundaries of the original Hatton Garden estate, sounds, images, film and text  emerge in relation to specific locations, giving readers a deeper and more immersive experience of both the book and the places described within. Part new media experience, part walking tour, this location-based app fuses text, documentary film and image with real-time interaction. This project was supported by the Arts Council (Grants for the Arts) and developed by Rachel Lichtenstein in collaboration with Calvium, Metal, Field-Studies and Phantom Productions.
Listen to an excerpt from the audio tour and view some of the specially commissioned films made for the app.
'Really exciting to explore a place not only using the GPS on location, but as an armchair travel experience too. Amazing way to bring the history of a place and the stories in a book alive.'

S. Williams

Customer Review

'Beautifully done deep-time field guide to the diamond acres.'

Footfaller

Customer Review

'Diamond Street is completely unique: a contemporary account of an undocumented area, told through the voices of its inhabitants... Go underground, overground and as you see it, hear, and explore it with the people who made it so interesting. What a way to spend a day.'

'The format is slick. Simply pop your earphones in and walk around the area. Your device's GPS knows where you are, and feeds you appropriate audio stories from the area's recent past. These location-specific tales are complemented by old photos, maps and (if you're at a wifi spot) video. If you move out of a story location, your device remembers where you left off... so if you wander back again later, it resumes from the same point. In other words, witchcraft in your pocket.'

'A really inventive location-based tour-guide app, based on London's Hatton Garden jewellery quarter. The idea: you walk around the district using the in-app map, with audio stories, sounds and images triggered by your current location. More than one hour of audio is included, as well as four short films viewable when in range of a Wi-Fi network.'

Guardian

20 Best iPhone and iPad Apps