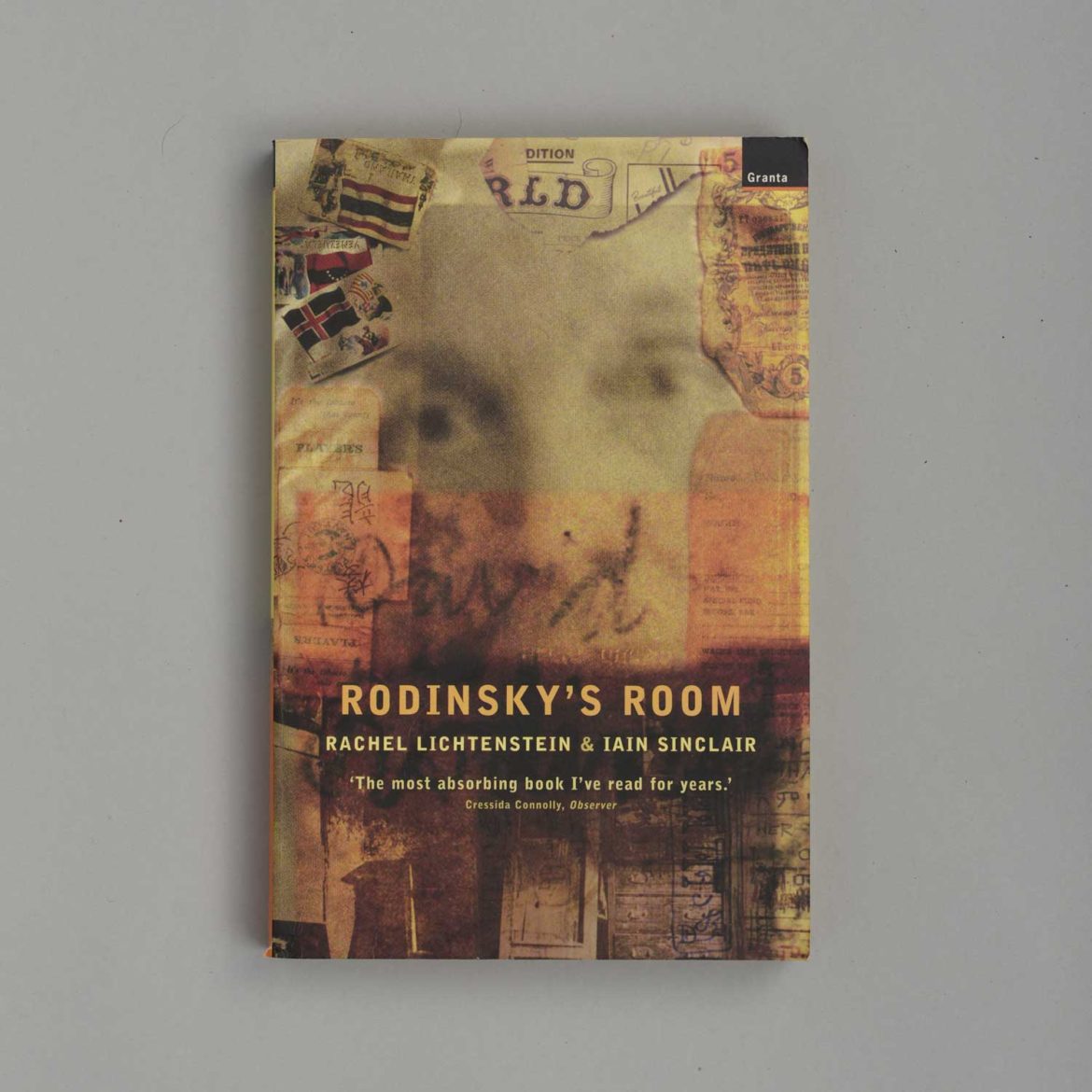 Rodinsky's Room
(Granta, 1999)
Rodinsky's Room co-written with Iain Sinclair, is based on the true story of orthodox recluse David Rodinsky. This 'extraordinary' and 'unique' book is a testament to a world that has all but vanished, a homage to a unique culture and way of life. Now considered a cult classic Rodinsky's Room has never been out of print and has now been translated into Dutch, French, Italian and German.
In 1980 a remarkable discovery was made in the attic rooms above a disused synagogue in the former Jewish quarter of East London. An abandoned room was unlocked for the first time in twenty years, frozen in time, with everything more or less in its original state, even down to porridge on the stove and the imprint of a head on a pillow. The room's occupant David Rodinsky, an orthodox Jewish scholar of Eastern European descent, had simply vanished from his home one day in the late 1960s; what became of him, no one knew. The room, a place out of time, was ripe for rediscovery. Rodinsky's world was that of the East European Jewry, Cabbalistic speculation, an obsession with language as code and terrible loss. He touched the imagination of artist Rachel Lichtenstein, who came across the abandoned room in 1990. This text weaves together Lichtenstein's quest for Rodinsky, which took her to Poland, to Israel and around Jewish London, with Iain Sinclair's meditations on her journey into her own past.
'Rodinsky's Room is full of strange encounters and compelling testimony, part elegy to the lost East End and part celebration of Rodinsky's life.'

'Lichtenstein is articulate and direct in her reportage and honest in the admission of her obsession... Sinclair's musings are eloquent and understanding... In tandem, their writings create a pulse that hurries one along to the final chapters'.

'An incredibly intimate story in which London's Jewish East End is movingly reconstructed through the prism of one man's chaotic life.'

'This is a mystery and a detective story. It is a story of obsession and possession. It is a story about disappearing people, disappearing buildings and a disappearing way of life. Most of all, it is the story of a man who vanished, and the woman who set out to find him and, in the process, found herself.'

'The binary structure yields an intertwining and overlapping of flashbacks and speculations, false starts and discoveries, interviews and ideas... This is a highly original, entertaining and instructive book, a major contribution to our understanding of the former Jewish East End.'

'Rodinsky's Room is absorbing, puzzling, brilliant – it interrogates our ideas of memory, of how history resides in objects and places'.